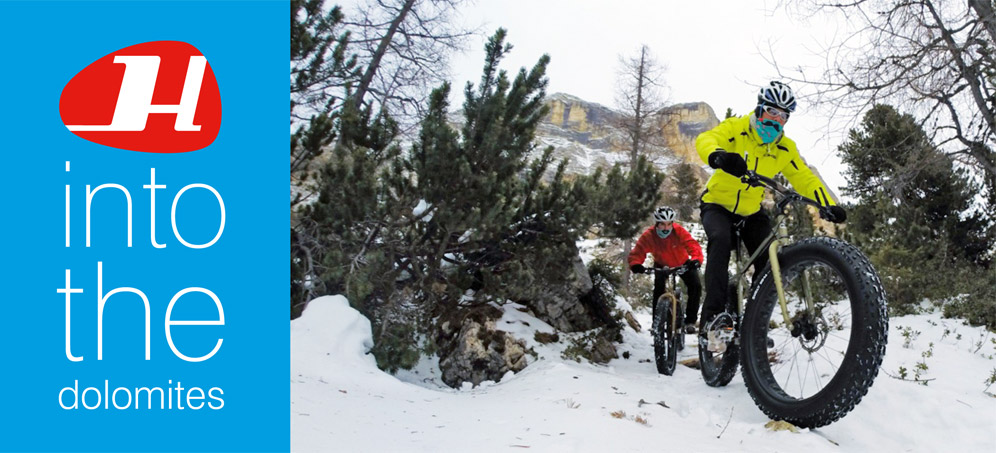 AN ALTERNATIVE FOR EVEN MORE FUN IN WINTER
For those who love the snow and want to continuously cycle ... have you ever dreamed of combining the two passions? With the FAT BIKE it's possible and the result is something amazing ... we've tried it, are you ready?
After testing these bikes with "very fat" wheels on long snowy slopes for a few days, our team realized it would be crazy not to share this fun experience.
Join us during the winter for a half-day and try this unique experience! Thanks to the support of a trained and attentive guide, your friends will be green with envy after showing them photos or videos of your latest adventure. You will be taken to snowy paths most suitable for this new winter activity, immersed in pristine surroundings right in the heart of nature.
MEETING
The guide will pick you up at your hotel in Alta Badia, in the villages of Corvara, Colfosco, San Cassiano, La Villa and Badia, on Tuesday morning starting at 8:15, the exact time will be announced the night before. Upon request we can arrange excursions for other days.
THE PRICE PER PERSON INCLUDES
• Rental of Fat Bike
• Transportation from your hotel to the starting point of the excursion and return trip
• Lift ticket
• Local guide available for ca. 3.5 hours
DURATION
From 08:15 to 12:30 approximately
TO BOOK:
Reserve tour by 12:00 Monday at::
• Sport Kostner Rent Corvara +39 0471 836848 or email: rent@sportkostner.com
• Holimites Office in Badia +39 0471 838022 Monday-Friday or email: info@holimites.com
PHYSICAL REQUIREMENTS
It is necessary to have good biking skills.
MINIMUM EQUIPMENT REQUIRED
• Winter clothing (winter pants, winter jacket, gloves)
• Waterproof shoes (like hiking boots)
• Helmet